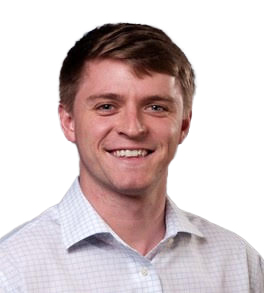 Miller Staten
Manager
Miller Staten is a Manager at Reference Point with experience supporting a wide range of strategic initiatives across the financial services industry. Miller offers a proven record of helping financial institutions solve complex business problems while providing top notch project deliverables.
During his career at Reference Point, Miller has supported several strategic initiatives including a target operating model assessment for a large retail brokerage firm and a campaign to identify and prioritize technology solutions in an effort to reduce contact center call volume for a top financial services company.
Prior to joining Reference Point, Miller was a Senior Consultant at a global strategy and technology consulting firm where he contributed to a variety of projects focused on process optimization and large-scale technology implementation, primarily for large financial institutions. He holds a Bachelor of Arts in Economics from Union College.
One Team,
One Vision.
We understand complexity firsthand and have successfully navigated the challenges faced by global financial services firms. With our diverse skills and experience, we deliver innovative solutions while maximizing target performance and minimizing disruptions and risk.